At Equilibrio Advisory LLP, our Vision & Mission is to provide legal remedies & psychological interventions for building Equitable & Safe Spaces
Organizations / Educational Institutions
Conducted Inquiries / Conciliations
Conducted Training & Awareness Programs
Looking for innovative ways to reach your employees?
At POSHequili (POSH at Equilibrio Advisory LLP), we aim to support organisations and institutions striving to build Equitable & Safe Spaces through our focussed legal remedies and psychosocial support.
Primarily engaging with the Sexual Harassment of Women at Workplace (Prevention, Prohibition and Redressal) Act, 2013 (POSH LAW), we provide services to our partner organisations, to ensure efficient compliance with the Law, year after year.
We also firmly believe that incidents of sexual harassment are grave, with deep rooted impact not only physical, mental, emotional but may also have long term impact regards opportunities and relationships in both a professional and personal context. This impact to mental health and wellbeing are often felt during the inquiry process by all parties including the Internal Committee (IC), and we provide effective strategies to navigate, respond and cope.

We believe that, child sexual abuse (CSA) is the social exploitation and victimization of a child by an adult, adolescent or another child. Compared to adults, children find it much more difficult to disclose abuse due to several reasons. An offender can be a child's known or total stranger. A perpetrator need not necessarily be an adult. Also, it's not always a male who is a sexual offender. Similarly, it's not always a girl child who is the victim. We view such matters extremely seriously as they not only lead to illegal acts but also result in long term trauma for the child continuing to their adult life as well. We support organizations & institutions in their efforts towards a harassment free environment (www.childsafetyatwork.org). We believe that creation of awareness on POCSO (Protection of Children from Sexual Offenses Act) and training of those involved in redressal mechanism is a must for a healthy and safe environment for Children.
At Mental Health at Work (www.mentalhealthatwork.in), we believe in nurturing mental health and wellbeing of everyone at the workplace. Our experience as counsellors, psychologists, psychotherapists and social workers have taught us the value of sustainable and consistent practice in building and maintaining positive well-being of all. As one's well-being is influenced by environmental factors, it would be pertinent for systems and organizations to create space for a healthy dialogue and make efforts towards ensuring that wellbeing is held as a core intention alongside workplace deliverables. We believe that the impact of doing so is manifold as it ensures that employees and systems are functioning at their healthy, optimum best enhancing connectedness, efficiency and productivity.
"Mental Health at Work" aims to assist individuals to work on themselves for developing healthy coping skills and mindful living; and organisations to build healthy practices to create an environment conducive to promoting positive mental health and wellbeing through:
Training and capacity building of leaders and other key stakeholders
Counselling and therapeutic support
Access to supportive resources to achieve one's wellbeing goals
Diversity, Equity and Inclusion although used together, are very different terms with different nuanced implications in the workplace environment. While Diversity represents the full spectrum of human demographics such as caste, race, religion, gender identities, sexual orientation, age, socio-economic status, culture and persons with physical or mental disability etc., Inclusion, means that every individual must feel valued, respected, accepted, and encouraged. Equity, further, refers to fair treatment for all and means working towards elimination of unfair biases, stereotypes or barriers that may limit an individual's inclusion on any level.
We believe that individuals operating in equitable and inclusive spaces feel they belong and not only perform as their authentic self but also lead to growth of the workplace on several levels. To support organizations with their Diversity, Equity & Inclusion Goals, we have created Inclusion at Work (www.inclusionatwork.live).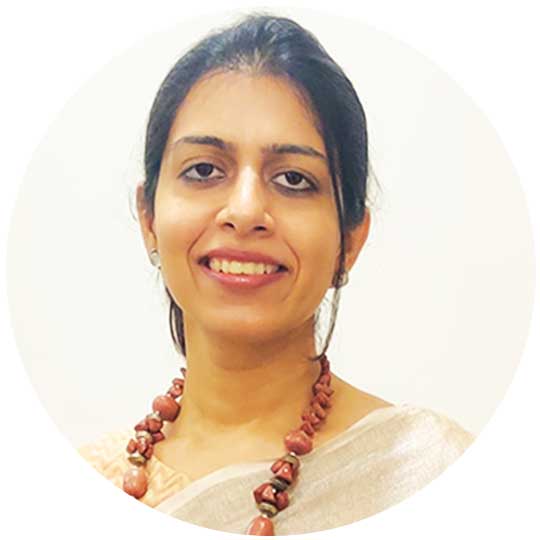 Co-Founding Partners
Psychologist (Clinical) & Psychotherapist
External Member & Trainer

Require internal resource to coordinate & handle complaints?
Our Guest Lectures & Collaborations